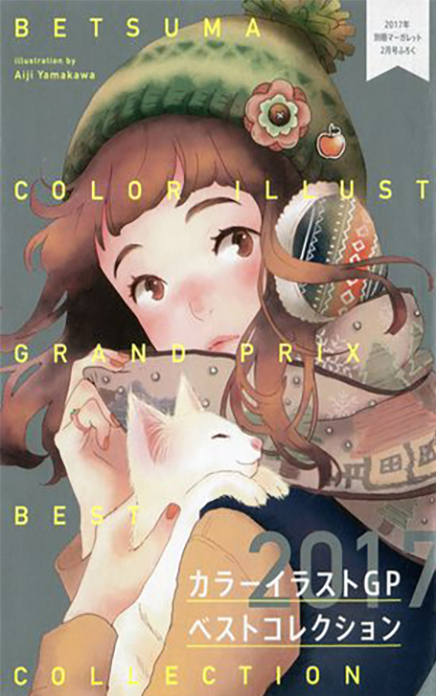 If you're a dedicated follower of a manga artist, nothing feels more troubling than when their current series goes on hiatus, especially for health reasons. From a completely selfish perspective, it might mean you'll never be able to read the end of that series. But of course it also makes you worry for the mangaka, the person who's been working hard to deliver new chapters of their work. Accidents, illnesses, the inability to continue working due to high levels of stress, they aren't that rare when it comes to interfering with a manga arist's life and bringing their career to a halt. To the avid shōjo/josei-oriented manga reader, artists like Okazaki Kyōko or Yazawa Ai might come to mind. Another manga artist that disappeared with an unfinished series was Yamakawa Aiji, someone we're very fond of here at coinlockerbaby.org.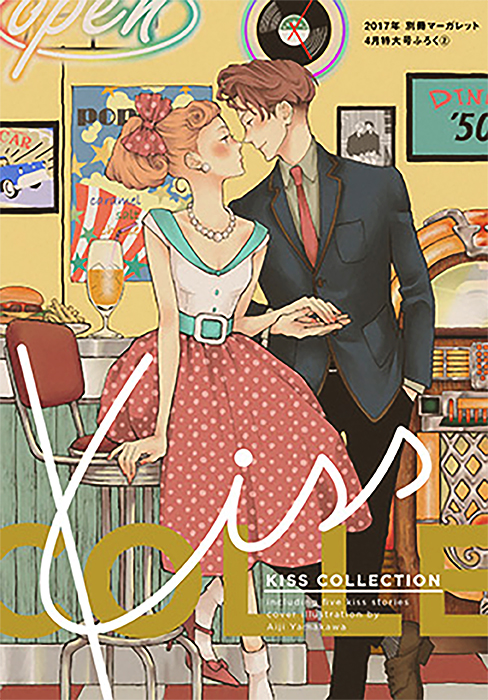 In our artist profile, we mentioned how her series Stand Up! went through one magazine change, from monthly Bessatsu Margaret, the magazine Yamakawa Aiji had been strongly attached to since her debut, to its bi-monthly sister magazine The Margaret (both Shueisha). And then, with 3 tankōbon published, Stand Up! went on a long hiatus in early 2015. Things got very very quiet until in early 2017, Yamakawa Aiji was finally back in Betsuma, but only as the illustrator of the color artworks for two furoku manga volumes. And no word on a continuation of Stand Up!…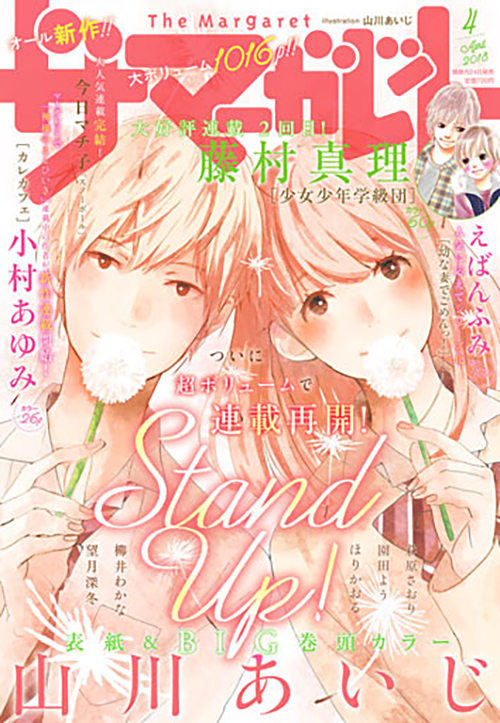 It took until late 2017 for good news to be announced: Stand Up! would be back in the April issue of The Margaret which went on sale on February 24th, 2018. Also gracing the magazine's cover, Yamakawa's longest-running series so far was back after 3 years with a 100-page installment and the announcement that it would end in the next issue (June 2018) of The Margaret. This means Stand Up! will now end with its 4th comic volume – an end not rushed but planned in advance by the artist – to be published on July 25, 2018.
Unfortunately, parts of the two new and final chapters in The Margaret looked similarly as hurriedly put together as the ones before the hiatus. Characters which seem hardly more than sketches appear in a white sea of nothingness where there should be backgrounds or slightly more defined panels. But it can be expected that the tankōbon version of the 4th and final volume of Stand Up! will include revised or more detailed page layouts so fans can hope for a satisfying end to this series!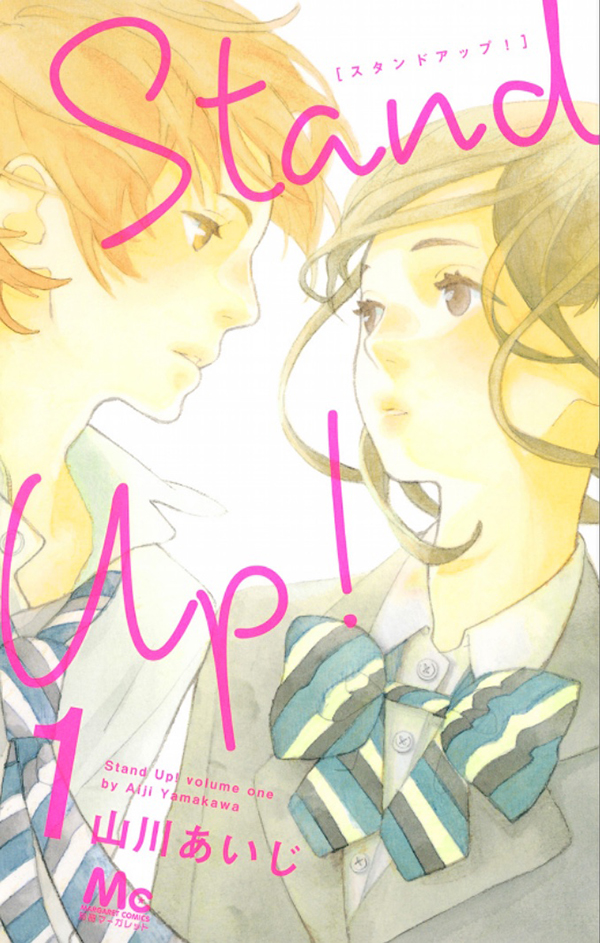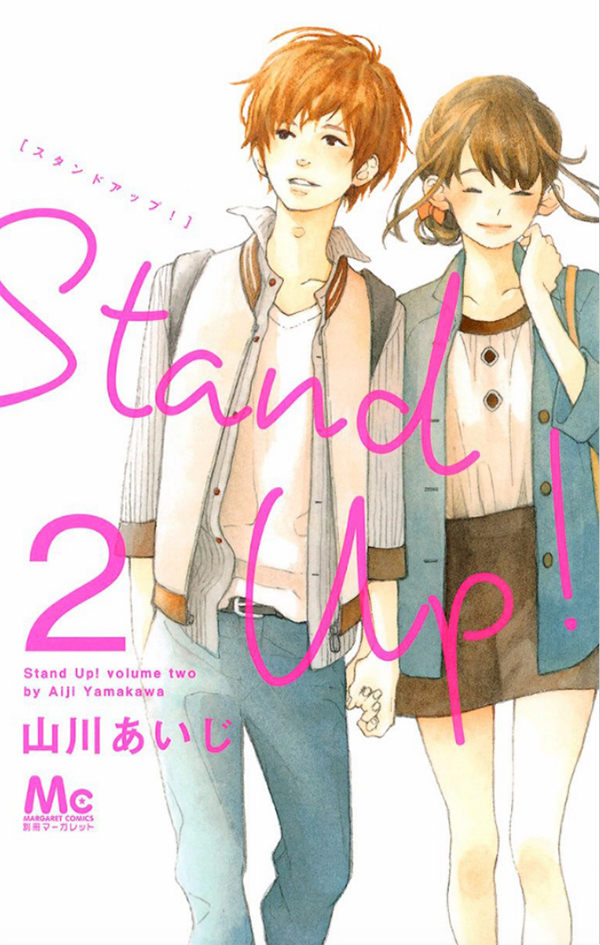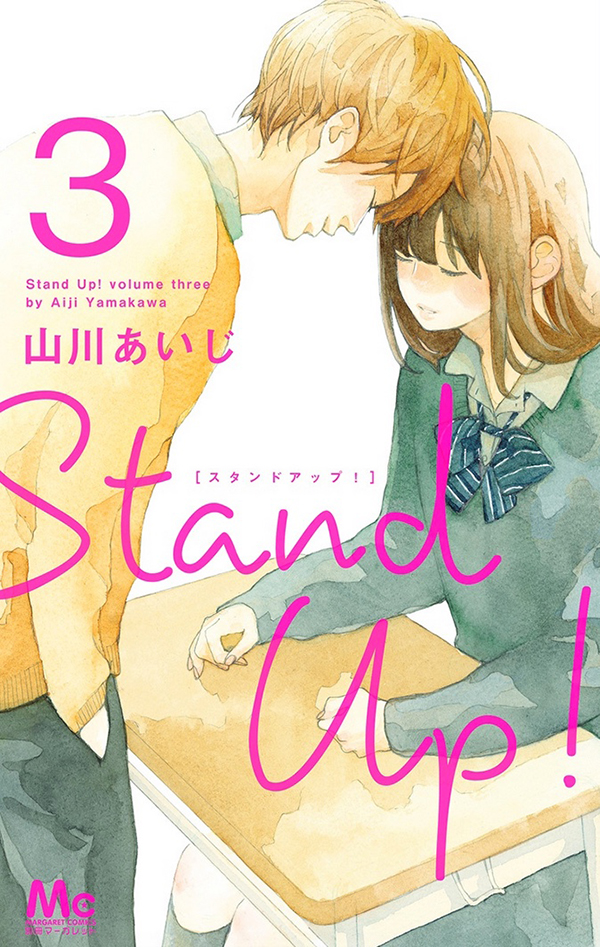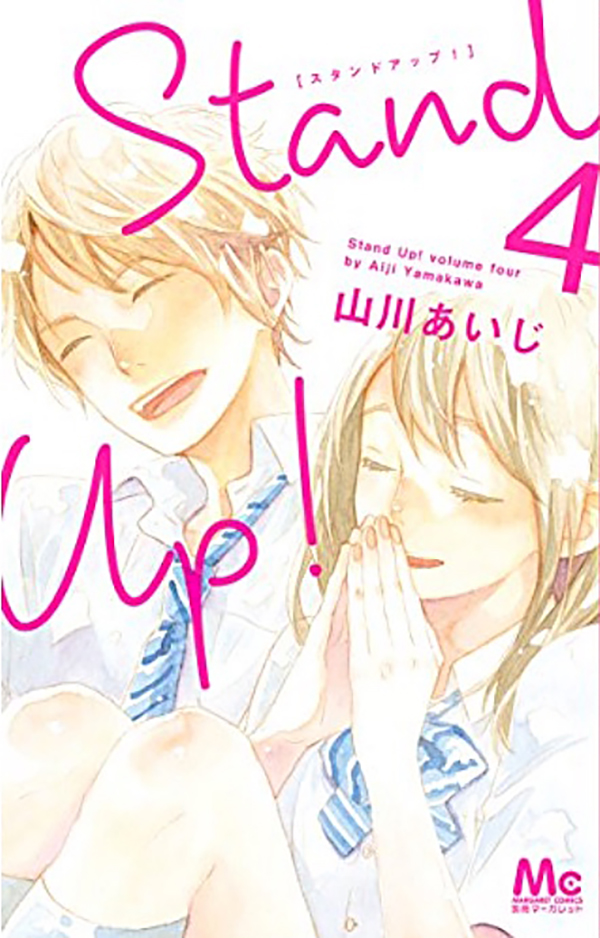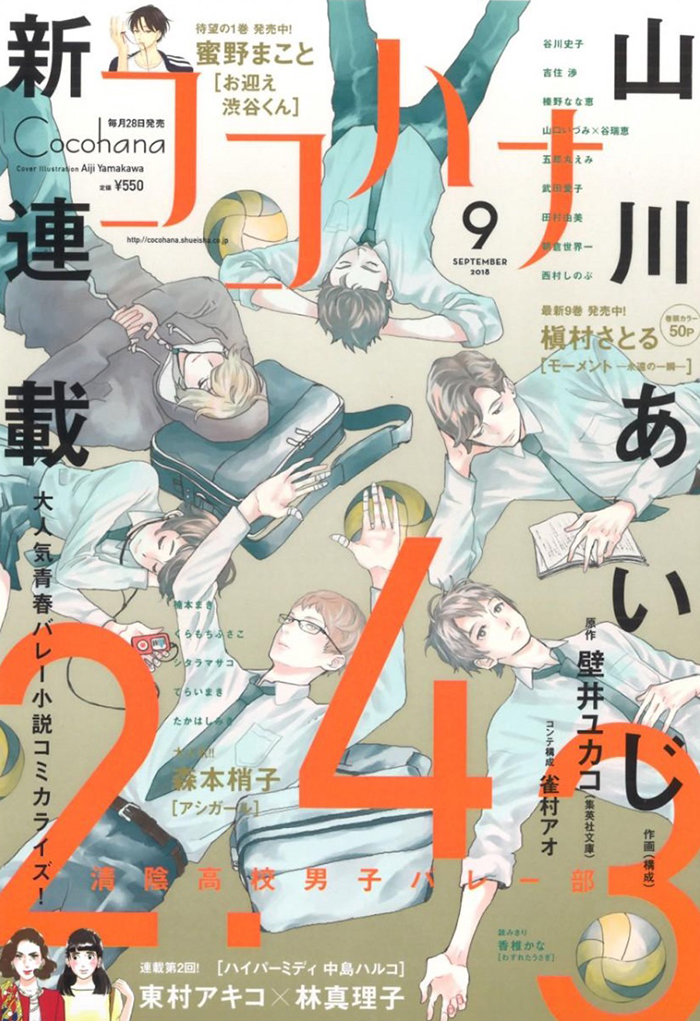 More good news for people following Yamakawa Aiji's career came at the end of June! Her new series will debut in Shueisha's monthly josei-oriented manga magazine Cocohana, with its September issue on sale July 27. Even better yet, she's also getting to contribute the magazine's cover artwork (see left). The series itself, titled 2.43 Seiin Kōkō Danshi BarÄ"-bu (2.43 – Seiin High School Boys' Volleyball Club), isn't all that new, though. It's the manga adaptation of a young entertainment novel series about the rise of a boys' volleyball team in a small provincial high school, created by Kabei Yukako and illustrated by none other than Yamakawa Aiji. Its first story arc (appropriately called 'season') was first published in 2013, the second followed in 2015 and the third season has been running since August 2017. (See below for the covers of the novels published so far.)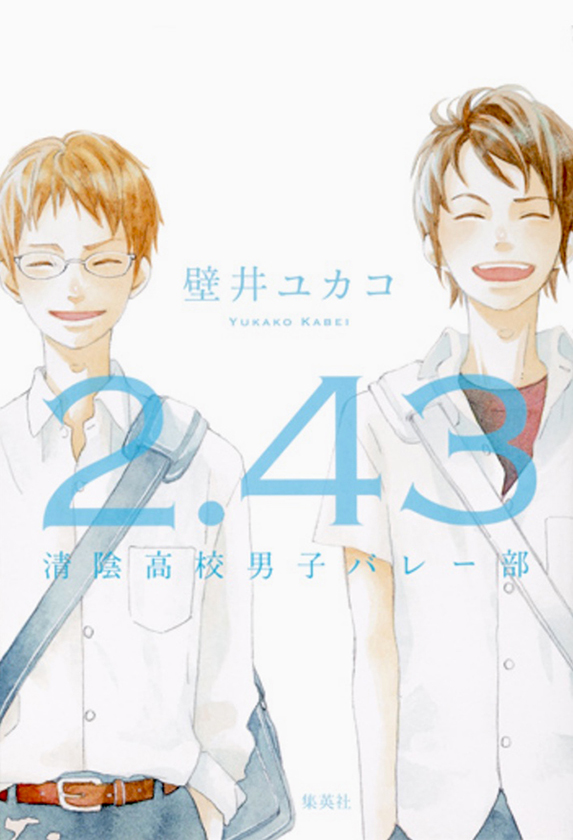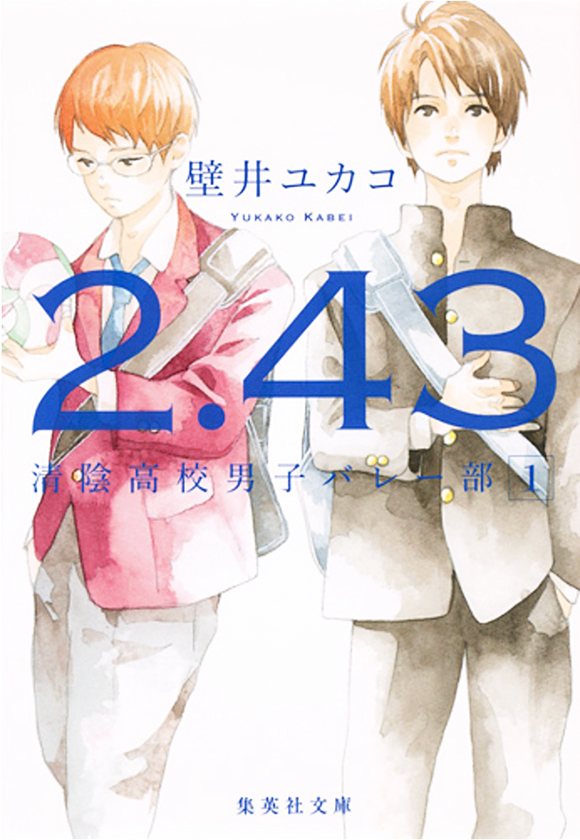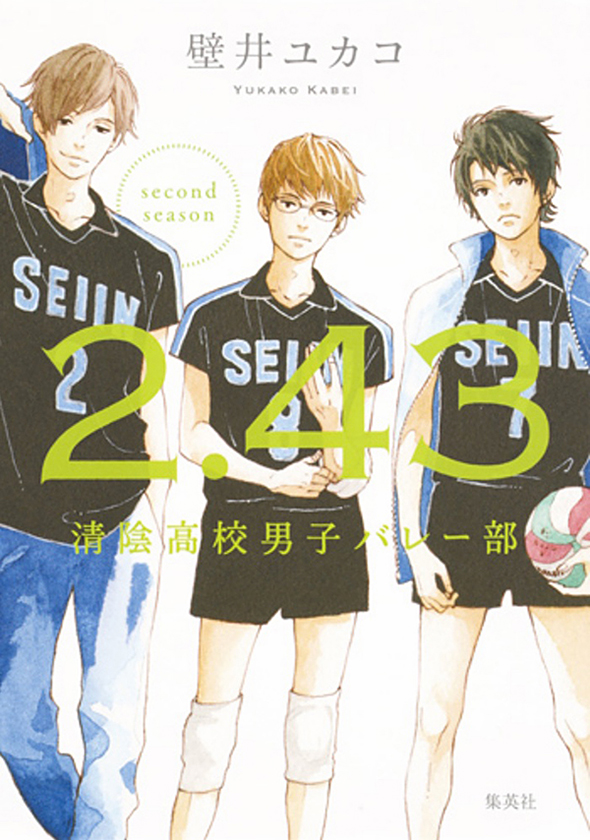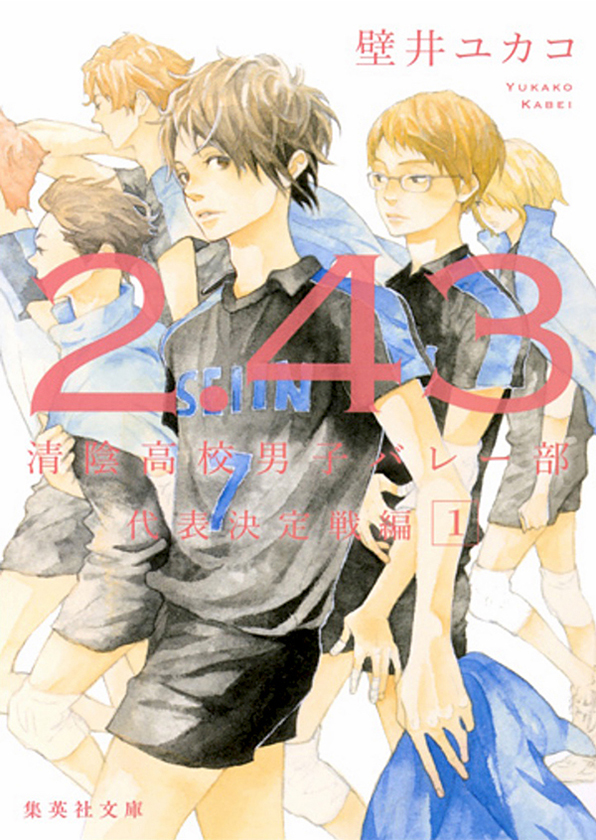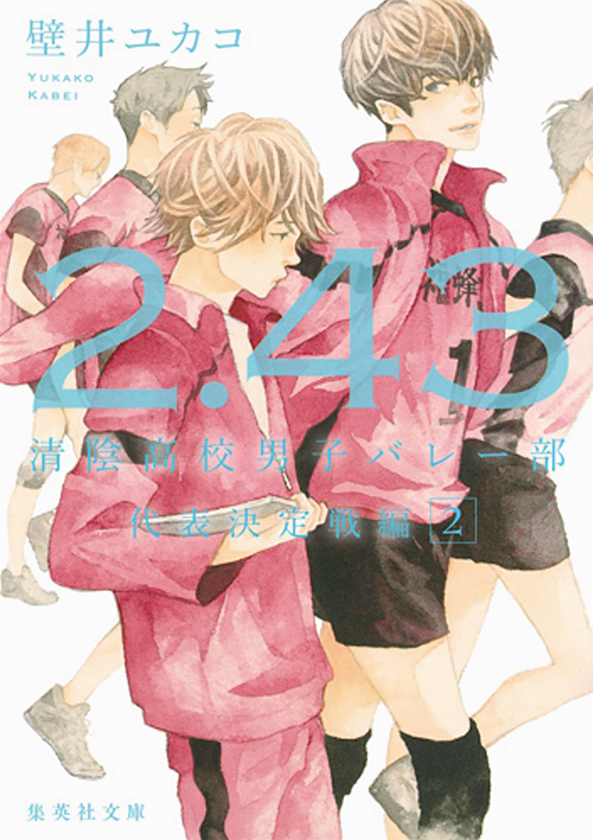 Yamakawa will provide only the art for the manga, neither the story nor the dialogue/script will be hers. This sounds like a little less freedom than Yamaguchi Izumi is enjoying with her manga version of the novel series Omoide no toki shÅ«ri shimasu by Tani Mizue, also running in Cocohana. (Yamaguchi debuted in Betsuma around the same time as Yamakawa and they belonged to a small group of super popular young mangaka with stylish artworks. See the first paragraphs of our profile on Yamakawa Aiji.) Nevertheless, as fans we're super happy Yamakawa Aiji is back and we hope this is just one step toward a new original series by her! With great titles like the wonderful YajirobÄ" she's already proved she's absolutely capable of creating a memorable stand-alone manga. (Are we allowed to dream of just one new original one-shot by her at this point?) We'll see what the future brings and for now, we'll be cheering on her volleyball boys team :)